Posted by:
Angelicum
on Wednesday, November 22, 2006
...Great! For foods though. Been involved with spiced up foods lately, first on the list, Meditteranian-slash-Hispanic smelling Mr. Kabab in West Avenue. Shawarma or Burger (still looks like a shawarma anyway), won't be as divine and immaculate without this yummy and familiar trademark-almost-patented white sauce (see my previous post about Mayor Felicisimo Vierneza).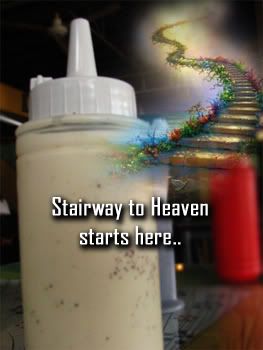 Second, the retardedly amazing ambiance (can improve the menu) of Prince of Jaipur in Manila.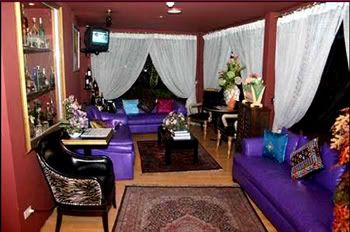 I wonder if the food will be worst if you're eating it outside the closed doors...
or away from the terrace... (picture credits from POJ website)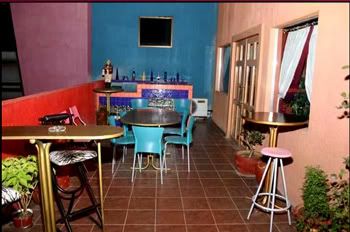 And another great find, perhaps the best find in San Francisco. Extremely cheap yet delicious and volumic food that will leave you leaving your food half full, in a good sense though.
It doesn't matter if you're wearing a uniform...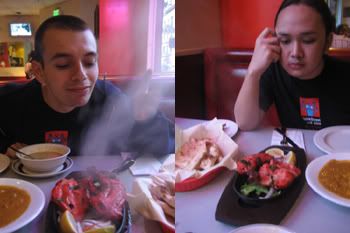 as long as your plate is as big and as full as this...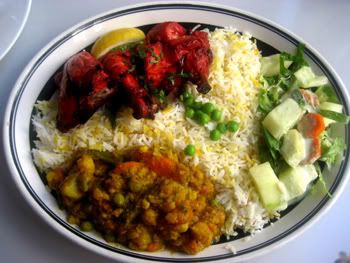 cause there will always be enough metal-covered embotido...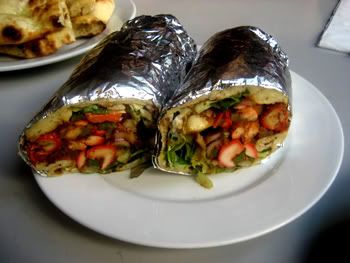 to match with that bread, which I'm wondering what's up with the bubbles, it's not cheese?!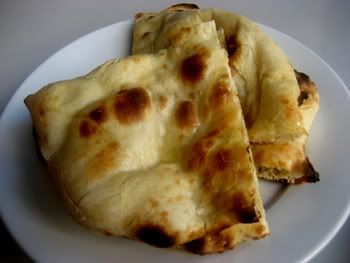 Oh yeash.
Mr. Kabab White Sauce picture credit from ginnyginny@multiply. Stairway editing by me. =P